Im yet to get a copy of rules of engagement but have a force i think may well be suited to it. The force in question is my Bolt Action British force.
It's something i have worked on for ages along with the accompanying table for them to fight over.
My love of the British 6th developed from my 6 years with the British Armies 'Royal Green Jacket' who were direct descendants of the Ox and Bucks Light infantry who formed the famous Pegasus Bridge raiding force (though i do have a couple of recce jeeps because..well i dont have tanks!)
So anyways enough spaff on with the ey candy eh
Rifle sections with bren gun teams
2 close quarter squads with mostly sten guns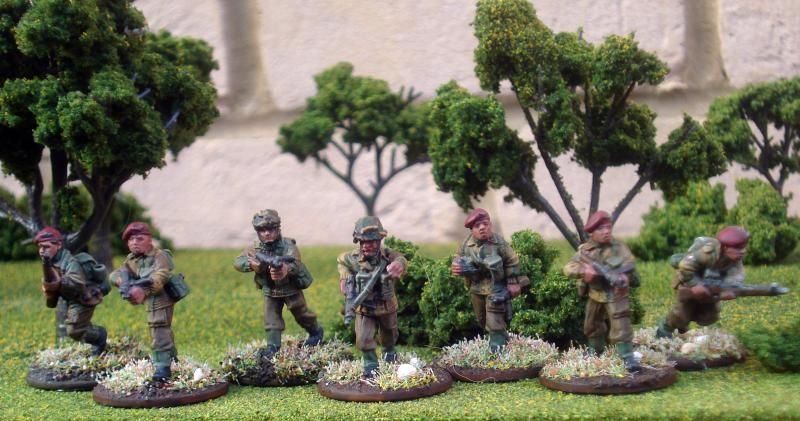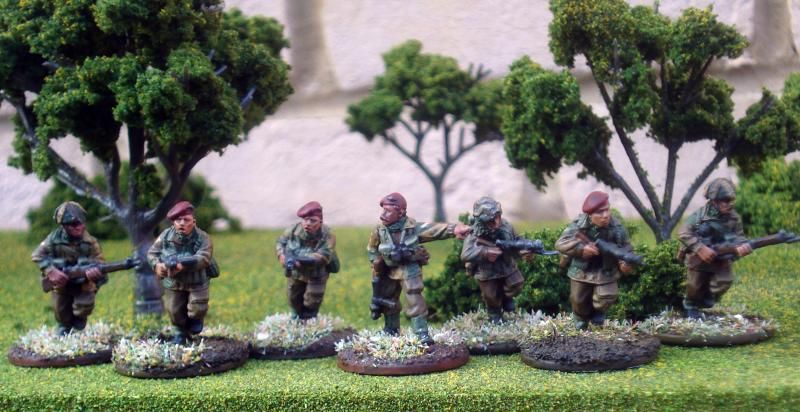 various small teams including 2nd lt, forward arty observer, sniper team, flame thrower team.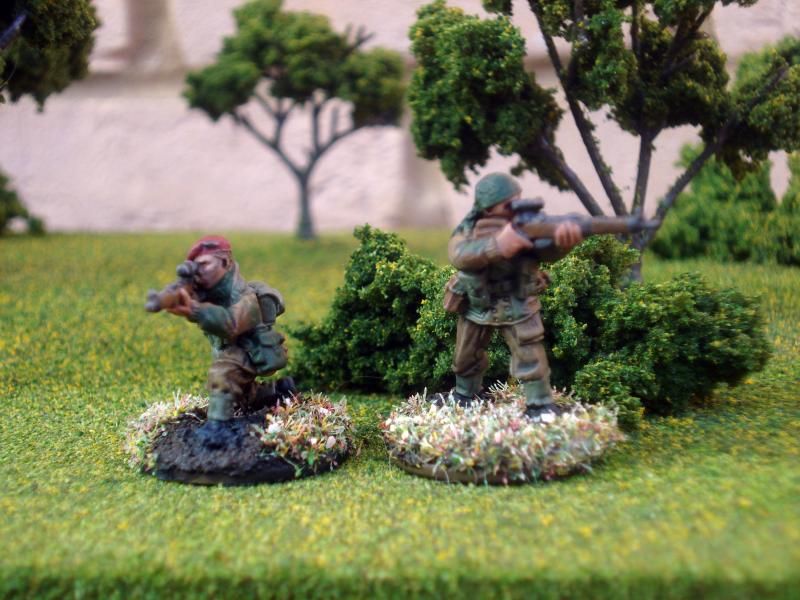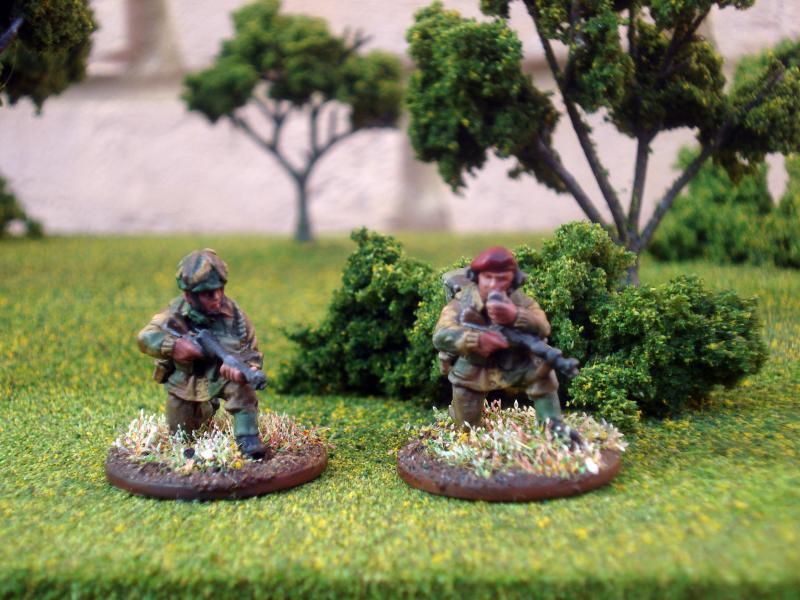 big guns including 2 medium mortars and a 75mm pack howitzer and a pair of recce jeeps