Hi,
I post here some photos from the first CoE meeting I organized with my husband in France. It was in Survilliers, near Paris. It was a small meeting, 7 players saturday, 6 the sunday, but everybody enjoyed it !
We wanted to make three games saturday, but we finally made only two. Some players have played just once or two times, so we prefered to let them time to learn the rules and play quietly.
First, a table where the Normans of Bruno fought the Viking raiders played by Thomas (I lent him my army).







The Anglo-Normans of Benoît vs the Normans of Cédric








The Western Franks played by Fabien vs the Anglo-Danish of Xavier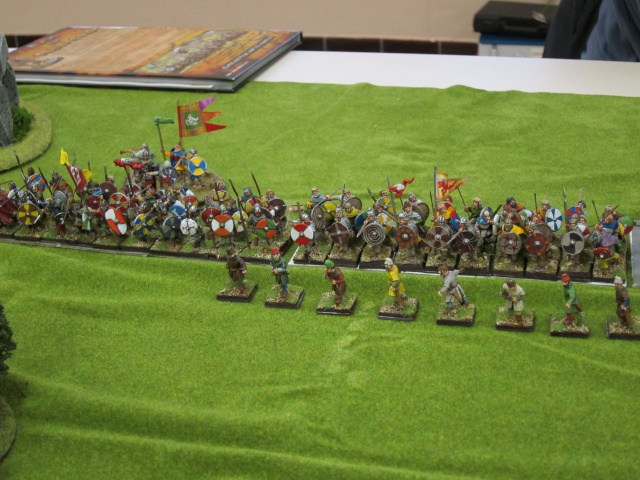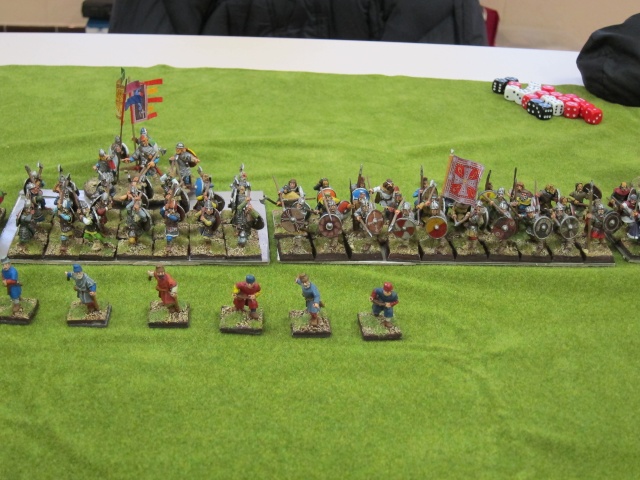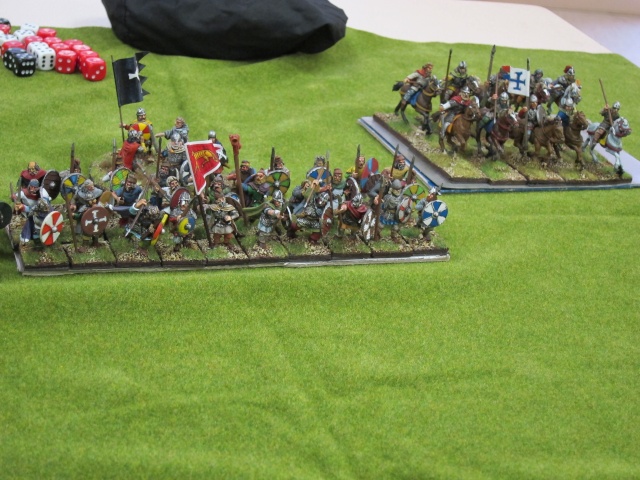 I will post other photos later !