Hi,
I just read the rules and two questions.
1. Shooting at closest Target.
When do I have to pass the nerve test?
(a) Do I test nerves to be allowed to declare a shot at a more distant target or
(b) do I declare the distant shot, test neves and lose the shot if I fail?
2. obscured LOS
How exactly do I have to draw my LOS?
Unfortunattely the example on page 9 does not answer this.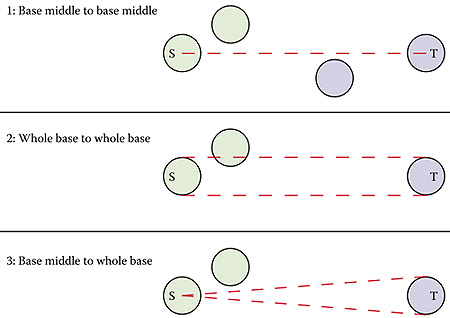 (1) From middle of (S)hooter's base to middle of (T)arget's base
(2) The whole width of the bases
(3) From the middle of the shooter to every point of the target?